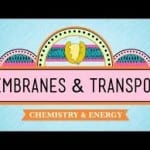 Considering membranes.
You have one.  I have one.  And, like the permaculture principle, the most action/energy occurs at the edges.   When we are stretched.  As our membranes get thinner, they become more transparent.  More information passes through.
The ideal state, of course, is to optimize the membrane layer.
To expand it for maximum transfer, while maintaining its integrity so we still feel whole.  Because there are great forces, rich rewards, and devious seductions just outside the membrane layer.
Teams have membranes.  So do organizations.  And communities.  And entire cultures.
Are you pushing  your edges?  Are you a bold, brilliant leader who interprets the intersections between multiplexed layers?  Will you take the risk to direct the rest of us on how to navigate, how to serve, how to cultivate the qualities of courage, the certainty of purpose SO GREAT that we can't help but stretch ourselves so far that all that remains is the pulsing instant, again and again, to give our great individual gifts?
In my work, I make it safe for people to be transparent.  .
I generate structures for revelation of purpose.  We are in the home stretch.  We are in the home stretch.  We are in the home stretch…
********************************************************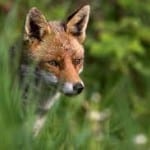 ". . . I entered the life of the brown forest
And the great life of the ancient peaks, the patience of stone,
I felt the changes in the veins
In the throat of the mountain, a grain in many centuries, we
have our own time, not yours; and I was the stream
Draining the mountain wood; and I the stag drinking; and
I was the stars,
Boiling with light, wandering alone, each one the lord of
his own summit; and I was the darkness
Outside the stars, I included them, they were a part of me.
I was mankind also, a moving lichen
On the cheek of the round stone. . . .
I HAVE FALLEN IN LOVE OUTWARD."  –  R. Jeffers
********************************************************
Mystical or not, we are formed by our environments, and Robinson Jeffers is well enough attuned to his place to provide evidence of the workings
of environment on his characters.  As our environment continues to break down, so too does our sense of self, and our capacity to stretch without breaking.
Help me stretch.  I'll help you stretch.  
Together we can let in the light.
The Meeting Guy