Professional Associates
Please meet my super-talented professional associates!!
I am fortunate to work side-by-side with this brilliant crew on large team, multi-month projects.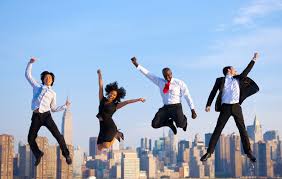 Katrina Zavalny
Katrina Zavalney, MA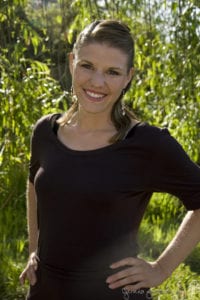 Katrina consults with non-profits, businesses and communities to become more efficient and effective in upholding their mission. She has a Masters in Organization Development, with 15 years of experience, she is skilled in community development, facilitation, capacity building, strategic planning and sustainable event management. Katrina has worked with grassroots to corporate and has a passion for community development. From revitalizing the Mississippi Delta to greening Disney. Katrina excels in creating programs based on the needs in the community and identifying resources and partnerships to support and build out the programs and activities for the community. Katrina has worked internationally, spending the winter of 2017 in Yangon, Myanmar (Burma) doing capacity building with Greenway, a social enterprise app for connecting farmers to resources throughout the country. She is known as a connector and educator in the sustainability network at large and for her can-do attitude.  Katrina lived in the Mississippi Delta as the Director for the City of Clarksdale's Revitalization Program, supporting economic development and quality of life for the whole town.
Katrina worked with The Walt Disney Co. developing internal communication protocol for their Environmental Policies and resources to aid in these activities, most notably the Paper Policy in 2012. Katrina has a high level of enthusiasm and loves to find creative solutions to challenges. She works nationally and enjoys working on projects that have a high impact and are focused on localization.  Katrina is on the Board for Planting Justice a non-profit in Oakland, CA that creates equal access to food, jobs, and education. Katrina has a love for the expressive arts such as dance and theater. She currently lives in Oakland, CA and has lived all over the west coast working with many communities.
Katrina's Website:  www.AranyaSolutions.com 
Daniel Weinzveg
Daniel Weinzveg, Facilitator

Daniel facilitates and provides solutions to the challenges facing organizations today.
As an Organization Development Consultant and Engagement Specialist, he has a passion for driving creative results through people and technology. Daniel brings a powerful blend of strategic vision, hard work, humanistic values and 21st Century tools to help individuals and organizations create more effective programs and processes.
Motivated by his desire to connect, he provides a refreshing perspective to helping organizations move their projects forward by connecting the people within the process.
A native of northern California, he grew up on a small family farm in Sebastopol.  When not working, he is exploring nature, acting, traveling, making music and learning.
With a Masters Degree in Organization Development from Sonoma State University and a B.A. from the University of Oregon, with studies abroad in Oviedo, Spain, Daniel is bilingual in Spanish and brings a depth of multi-cultural understanding to diverse workplaces. He has extensive experience in start-up organizations, program design, group facilitation, training and public relations.
Daniel's Website:  www.dweinzveg.com/
Damien McAnany
Damien has been facilitating group process for over twenty years. With a Master's Degree in Experiential Education and a Bachelor's Degree in Psychology, he brings both his professional knowledge and personal experience to the field of Organization Development. He has trained groups in leadership, communication skills, consensus process, meeting facilitation, and time management. His one-on-one coaching skills spans more than a decade focusing on core life mission, career change, leadership, and getting things done. He has facilitated several different Mastermind groups and has worked with populations as diverse as Stanford MBA students, mid-career professionals, small-business owners, and environmental start-ups