Team Building:
Super Hero Teams
Full Details
Assess Strengths, Challenges of self, team-mates
Identify your Super Hero Powers!
Receive your Super Hero Name
Deep dive into your Krytonite
Build the Wall of Super Hero Powers for your team
Build the Wall of Kryptonite for your team
Explore response readiness
IMAGINE…
Imagine a world of super heroes and super villains.

Imagine a world where survival depends on individuals stepping far beyond their current limitations. 

Imagine a program so carefully crafted and so thoughtfully produced, that each individual's life is transformed, and their capacity to extend their skills and gifts towards their organization's mission improves dramatically.
This is the world of Super Hero Teams.
The Meeting Guy team follows a three-step process for our Super Hero Teams program:
Scope
Design
Facilitate
Scope
Scope is primarily comprised of listening: Our Pre-Program design process includes powerful listening, to your organizational leaders, to staff and other key stakeholders, to understand your organization's culture, the current situation and desired outcomes for your Super Hero Teams program.
The work begins immediately: During your very first phone call, a TMG Facilitator will explore a series of deep, honest, and revealing discovery questions with you and your leadership team.
Design
Next, we work with your leadership team to collaboratively design the draft Program Agenda, including intended results, known issues, known disablers, along with a customized set of variables specific to your team and its' needs.
During the design phase, we will begin to leverage the Super Hero metaphor, by focusing on the following six elements of your organization:
High Performance Teamwork
Special Powers
Villains
Kryptonite
Conflict/Cultural differences
Super Team Formation
We will distribute a small survey to help "prime the pump" and get people into the metaphor of the Super Hero.
Your Super Hero Teams program will focus on having fun, going deep together, and learning about the skills and challenges each team member deals with, every day.
Facilitate
The Meeting Guy's Superhero name is: The Mighty Phoenix!
The Mighty Phoenix (or one of our partner Super Hero facilitators) will facilitate this program with skill and urgency.
Underneath our drive towards greatness is one critical bottom line: We're going to have fun.
This program is a blast to facilitate and is super fun for all participants. Be a kid, and solve real world of work issues.
When we combine fun with depth in real world-of-work issues, we are living the experience of high performance teamwork.
Hear the call. Join us.
Your inner Super Hero awaits!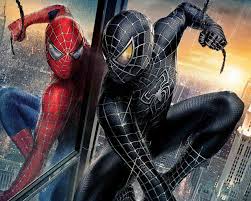 This team builder is titled "The Super Hero Teams program" because, inside every one of us, something great is waiting to be born!
Super Hero Teams uses fast-paced fun to guide the deeper conversations for high performace, and plain ol' getting out of each other's way.
Heed the Call !
Pre-program discovery calls (3 maximum)
Draft agenda
Final agenda
Facilitate team building session
Summary report
Session review call
Feedback review
Pre-meeting discovery calls (5 maximum)
Pre-meeting survey results collected, analyzed
Final agenda
Facilitate team building session
Summary report
"He helped us relax and get back to productivity. The Meeting Guy… That's the perfect name for him! "
J.R. – District Ranger, USDA Forest Service
"He helped us relax and get back to productivity. The Meeting Guy… That's the perfect name for him! "
J.R. – District Ranger, USDA Forest Service
"He helped us relax and get back to productivity. The Meeting Guy… That's the perfect name for him! "
J.R. – District Ranger, USDA Forest Service