The Mission Mastery Program!
Clarify mission, vision, values
Set direction and priorities
Define objectives, roles, responsibilities
Improve response-readiness
Increase fund-raising capacity
Enhance financial management systems
Improve trust
The Meeting Guy team follows a three-step process for our Strategic Planning Retreat program:
Scope
Design
Facilitate
Scope
Scope is primarily comprised of listening: Our Pre-Retreat design process includes powerful listening, to your organizational leaders, to staff and other key stakeholders, to understand your organization's culture, the current situation and desired outcomes for your strategic planning process.
The work begins immediately: During your very first phone call, a TMG Facilitator will explore a series of deep, honest, and revealing discovery questions with you and your leadership team.
Design
Next, we work with your leadership team to collaboratively design the draft Retreat Agenda, including purpose, intended results, known issues, known disablers, along with a customized set of variables specific to your team and its' needs.
During the design phase, we go straight to the core of performance by focusing on the following six elements of your organization:
Trust
Leadership
Commitment
Accountabilty
Creative Tension
Results Focus
We will also distribute an broad-scale survey which solicits critical data necessary to identify specific hidden or "underground" issues which may prevent your organization from functioning up to its fullest potential.
Your strategic planning retreat will focus on producing results, building performance systems and making commitments and plans to continue taking action post-event.
Trust
Trust is the single most vital element of success. Creating and maintaining a culture of trust requires ongoing focus and capacity to evolve with changing circumstances. A culture of trust means your people have integrity and meet their commitments. And, given that we're all fallible humans, sometimes things don't get done on time or with sufficient quality. In a trusting organization, one powerful tool is the commitment to communicate breakdowns. When your people meet that commitment, you are in a high performing culture.
Leadership
First and foremost, leaders are followed. That is, they model behavior! Leadership MUST be open, encouraging, vulnerable, empathetic, and above all else, HONEST. There is nothing more destructive to organizational success than team members who smile and "say the right thing" in the leader's presence, and then snicker and say very different things in the leader's absence. Leadership must also establish structures to facilitate desired behaviors. Although it is not easy to establish structures for vulnerability, the payoffs are well worth the effort.
Commitment
The presences of commitment in your organizational culture provides a doorway to overcome miscommunication, blame, unmet expectations, unhealthy power dynamics, resource hording, and ego., Your company's culture of commitment will be the secret sauce which differentiates you in the marketplace.
Accountability
Commitment drives accountability for self and other The absence of a culture of accountability creates an environment which dilutes high performance and results. Your organization's culture of accountability will drive attention to results.
Creative Tension
Creative Tension is a systems dynamics term. Basically, it is the passionate and unfiltered debate of ideas. Creative tension, when utilized gracefully, is one of the most important organizational skills. Tension is creative when your staff are capable of non-defensive debate. The tension creates the "pull mechanism" to birth new ideas. If trust is low and your people fear conflict, certain critical information and perspectives will often be excluded and momentum is cauterized. Creative tension is necessary to build commitment within your team. Commitment is founded in respect. Respect occurs in the presence of safety and learning.
Results Focus
Results focus is a primary driver towards team goals. Understandably, team morale tends to rise or fall with result. That is healthy for the team. However, a Results focus is more than just waiting for results. Instead, it's a cultural language which provides a platform upon which adjustments and resource reallocation can be more easily endured.
Facilitate
At The Meeting Guy, we believe every organization can become masterful at fulfilling its mission.
Drawing on over 20 years of facilitation experience, The Meeting Guy facilitators guide participants to concentrate on achieving goals, solving problems, and communicating with honesty and integrity.
Our Strategic Planning Facilitation process refreshes your strategic plan by examining and solving for each of the "Five Mission Killers"
Mission Killers are structural elements and cultural qualities that destroy an organization's capacity to fulfill its mission.
The Mission Killers are:
Leadership is ambiguous, unsupportive
Culture lacks trust, safety
Culture tolerates mediocrity
Team members have poor interpersonal skills (lack of empathy, lack of boundaries)
Team members lack technical skills necessary to succeed
Organizations with these types of issues lead to:
Significant (costly) mistakes
Denial/hiding
Blame
Absence of trust
Inefficiency
This results in more fun at work, higher quality results, and a revitalized staff and leadership, and a solid, actionable plan with broad-scale buy-in.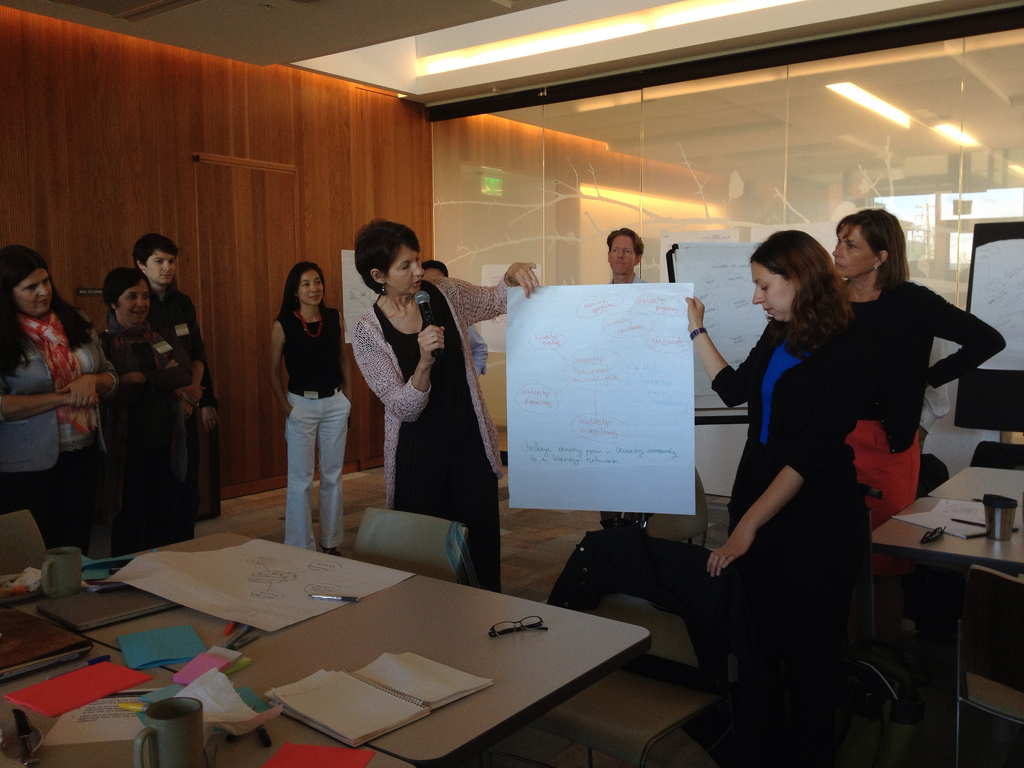 Our multi-day strategic planning retreat program is titled  "The Mission Mastery program" because, at the heart of every great business strategy is the mission-driven commitment of key individuals.
Mission Mastery helps you create healthier, more accurate agreements by surfacing and resolving hidden barriers to productivity.
Pre-meeting discovery calls (3 maximum)
Draft agenda
Final agenda
Facilitate strategic planning session
Summary report
Session review call
Feedback review
Pre-meeting discovery calls (5 maximum)
Pre-meeting survey results collected, analyzed
Draft agenda
Final agenda
Facilitate strategic planning session
End of day one – leadership team adjustment meeting
Summary report
Session review meeting in person
Session review call
Feedback review
"He helped us relax and get back to productivity. The Meeting Guy… That's the perfect name for him! "
J.R. – District Ranger, USDA Forest Service
"He helped us relax and get back to productivity. The Meeting Guy… That's the perfect name for him! "
J.R. – District Ranger, USDA Forest Service
"He helped us relax and get back to productivity. The Meeting Guy… That's the perfect name for him! "
J.R. – District Ranger, USDA Forest Service