Praise For The Meeting Guy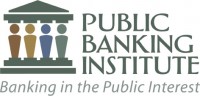 "I've witnessed literally hundreds of meeting and retreat/event facilitators over the past 20 years all over the country, and David Ferrera is among the top 5 facilitators I've ever seen.
He does this partly via his long experience, but his sincere and contagious passion and his deep ability to drive value in the direction that the producers have requested is extraordinary. Because he holds such strength in this area, he will only work on those projects that inspire him.
I believe his facilitation of [our upcoming] event will be incredible for everyone."
David Rose, Advisory Board – Public Banking Institute and Founder – Unified Field Corporation, Nutritive Dehydration Centers

"The Meeting Guy challenged us to identify the core of our team's communication issues When things got tough, he helped us leverage emotions and move back to productivity.I'm impressed with the results."
M. E.
– President, Birkenstock USA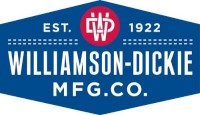 "David Ferrera facilitated the Williamson-Dickie Mfg Co. annual off-site, multi-day Licensee Sales & Marketing meeting in October 2011. David added significant value to the operating structure and helped our team achieve the intended results. We were able to utilize David as an independent, third-party individual to keep the participants focused and engaged. He added a new level of professionalism to the structure of the meeting and invested himself personally in our meeting's success.
David was actively involved in the pre-meeting process of developing theme, content and flow. His presence and many contributions made an impact on the results from the meeting. He kept a very diverse group, with multiple agendas and points of view, on-task by setting and maintaining the meeting pace and agenda. David held space for people to connect with each other and facilitated activities while monitoring group dynamics and keeping the overarching goals of the meeting at the top line.
These are not simple skills to utilize all at once, and David's abilities to handle multiple roles were quite evident. We were impressed by his patience during group facilitation and attentive manner. David kept a sense of humor during the meeting to help the participants feel comfortable and added to their willingness to participate. David's meeting facilitation skills, especially during the lengthy and arduous pre-meeting planning sessions, is an asset to any organization looking for improved collaboration and meeting flow. Overall, we are very pleased with the results and look forward to the opportunity of working with
him again in the future."
Dickies Licensing Team
Williamson-Dickie Manufacturing Company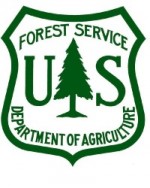 "David's meeting planning was excellent. We had participants from many different stake holder groups. At times the meeting became heated, but David kept his cool. He helped us relax and get back to productivity.
The Meeting Guy.. That's the perfect name for him!"
J.R. – District Ranger
USDA Forest Service

"David Ferrera, aka "The Meeting Guy", blessed us with his presence and skills as a Master of Ceremonies for Art of Community 2011, a 3-day immersion conference produced by the Fellowship for Intentional Community.
As the event coordinator, I feel very lucky to have had David on our team. While a good speaker could fill that role without much personal investment, David went above and beyond, approaching this project as a passionate, dedicated collaborator. He was not only a caring and energetic host during the event, but was actively involved in the process of developing the event theme and found creative ways to weave that theme into several aspects of our event.
David's presence and many contributions were absolutely vital to the overall success of Art of Community. Holding space for people to connect with each other and facilitating activities while monitoring group dynamics and keeping in mind the overarching goals of the event are not simple skills to utilize all at once, and David's abilities to handle multiple roles are quite evident.
We were impressed by his calm, centered approach to group facilitation, his manner of being so caring and attentive, as well as his warmth and sense of humor. Overall, we are thrilled to have the opportunity to keep working with him on our future events.
It was a delightful experience to work with such a consistently supportive, professional and creative individual. David is an asset to any organization that desires to have the process of group interactions well facilitated and space created for inspired collaboration."
Susan Frank
– Executive Coordinator, The Art of Community and Fellowship for Intentional Community

"It is with great pleasure that I write a testimonial about my work with a man with a strong core, David Ferrera. David Ferrera is a man of his word and I salute him for that. He is a bright individual who thinks outside the box and yet always listens to make sure his clients' unique thoughts are being received and valued.
Today I 'm more focused and determined because of the sessions I have completed with him, both in the way of career as well as with personal endeavors. David Ferrera would be an invaluable asset to anyone he chooses to work with."
Elias Magoulas, BA, RAS
– Sonoma County Mental Health Specialist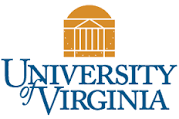 "I have enjoyed working with David Ferrera as my business coach. He's very easy to talk to and has given me several useful ideas and different perspectives. On top of this, I feel that he genuinely cares about my professional success and the growth of my organization.
I lead an economic research center at my university. When we created a budget and new planning documents, David kept me focused on the importance of developing a core message about the benefits that my organization provides to our clients, our university, and our community. He calls this the "irresistible offer" about our value that I can use when talking with potential clients and university administrators.
I highly recommend David as a business and professional coach!"
Bill Kinsey, Director
– Economic Research, University of Virginia Center for Urban Development

"David did an amazing job facilitating our recent Village Builders retreat. As a new organization that is still clarifying our vision and determining roles and responsibilities, there was much work to accomplish during this retreat. David played an instrumental role in moving our group forward a in strengthening our capacity to work together as an effective team. I was impressed with David's preparation for the retreat, which included a pre-survey and working with the participants to get clear on our goals and desired outcomes for the retreat. He came to the retreat equipped with a broad toolkit of activities and resources to engage participants, and proved to be a highly skilled facilitator. One particular strength that stood out was his ability to reflect insights that emerged during the retreat back to our group. I enthusiastically recommend David's facilitation services to other organizations and businesses."
Maggie Flemingy, Co-Director
– Transition, US
"I had the pleasure of working with David Ferrera as my personal coach during a challenging time in my professional life. I loved my career, but needed to expand my practice and find inspiration in marketing. David worked with me one on one, helped me to create reasonable and attainable goals, and inspired me to put the fun back into marketing myself and my practice. I highly recommend working with David whether it be for personal or professional coaching."
Dr. Charlotte Massey, ND,
Montana Integrative Medicine
"David's expert facilitation brought forth a real team for our newly forming organization. I felt like I could really relax with the rest of my team and drop in deeper to important issues that we hadn't been able to address. He held space for us in a way that I feel actually transformed us into a group that was a little chaotic and confusing to one that feels more bonded and effective and ready to take on some superhero projects!"
Julia Bystrova
"It's rare to meet a meeting facilitator who understands that the right mix of content and process will change from group to group. David Ferrera was able to provide us with exactly this, effectively allowing us to build much-needed capacity within our small organization.
Alignment within an organization is a tricky thing — it has more to do with inspiration and motivation than it does with planning and project management. In other words, it's certainly not something that can be mandated. David provided our organization with opportunities to achieve pervasive alignment by forming a partnership with the retreat planners, encouraging and supporting all participants, and otherwise taking measures to ensuring our individual and collective success.
I look forward to working with David in other retreats because he's a trustworthy and capable professional. I wholeheartedly endorse his work and recommend him to other organizations making strategic internal changes."
Marc Armstrong
– Executive Director – Public Banking Institute
www.publicbankinginstitute.org – Banking in the Public Interest
"David is a person that I trust hands-down. I have known him through his roles as a father, husband, and community member and now have had the honor of being led through a day-long retreat with his knowledge and expertise. I find his approach to be poignant in that he is very aware of group energy while also looking out for the goals of the meeting. He moved us through with thoughtfulness and by the end of the day we all felt heard and cared for under his guidance. I recommend David to any group needing a grounding stone and neutral facilitator. "
Ash Weiss- Core Team Lead
– Sebastopol Village Building Convergence